"You've got your wingman tent, your road kitchen, what more could you possibly need whilst camping…
Ice cold beer!"
For off the grid motorcycle adventures
We have found that the best camp-spots don't often have a store nearby. That's why we decided to create this cooler that allows you to bring fresh food to cook and cold beer to drink.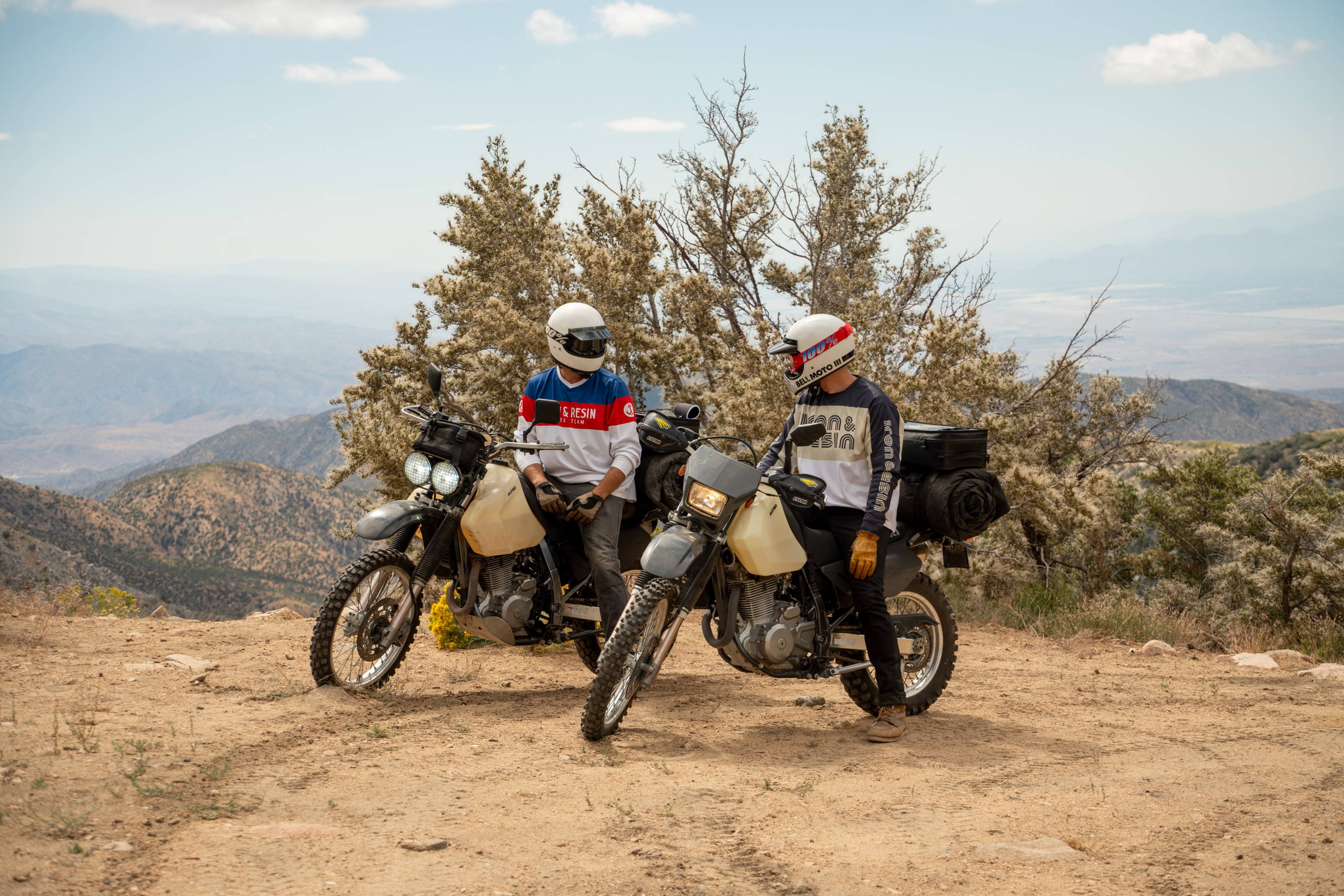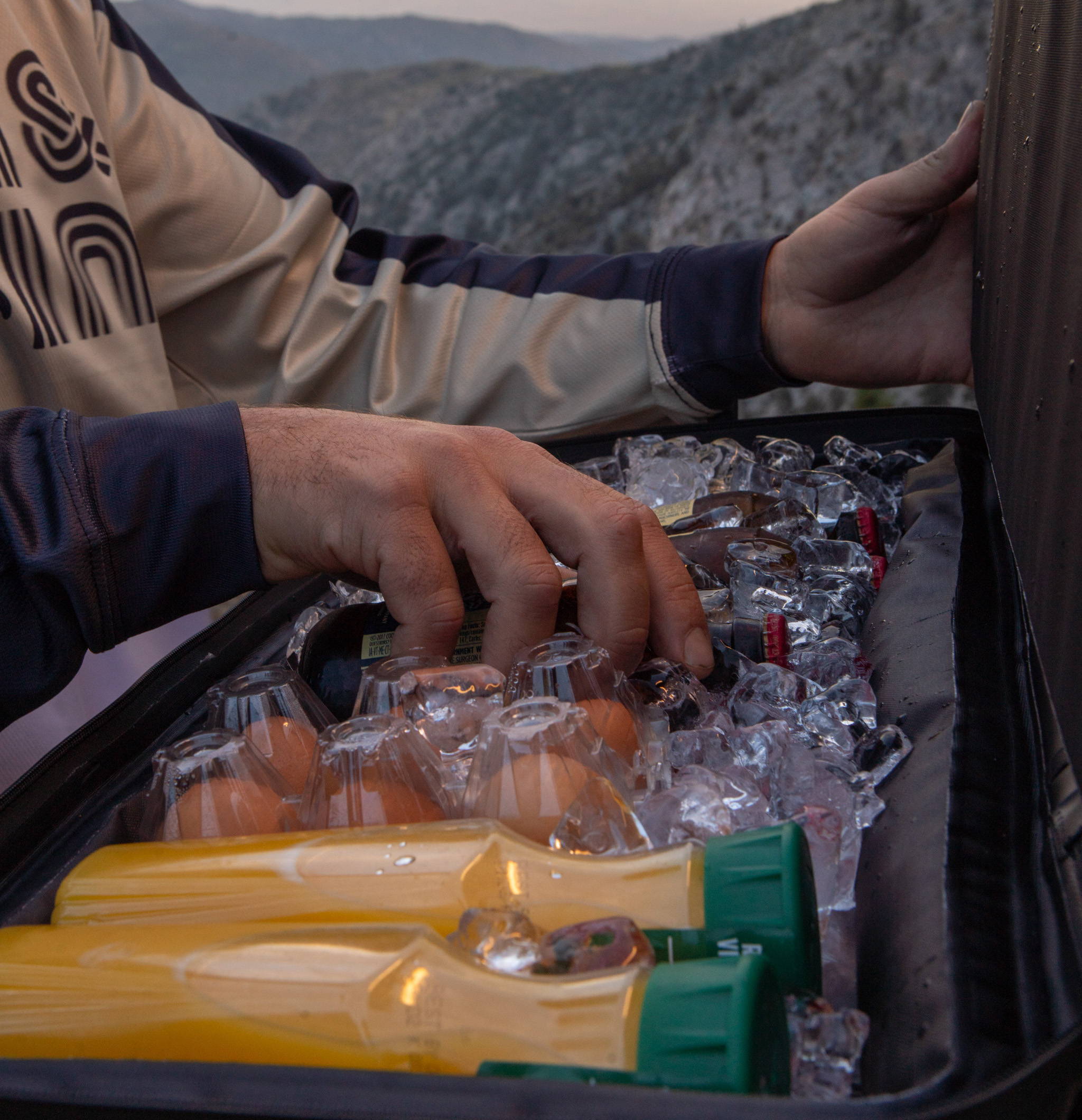 Keeps ice for up to 36 hours. Allowing for a steak dinner, fresh bacon and eggs in the morning and plenty of cold ones in between.
Flat top with loops to attach light items.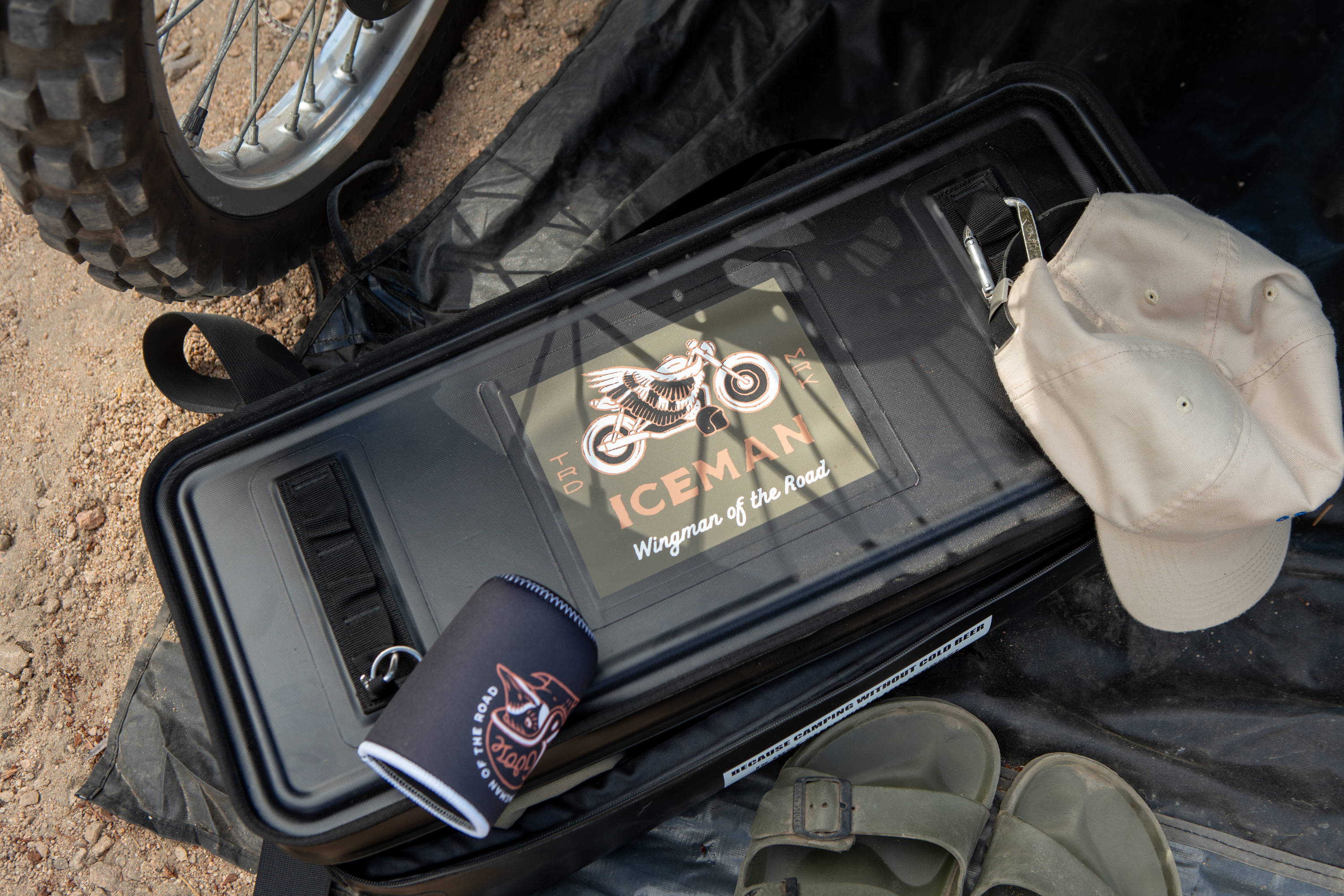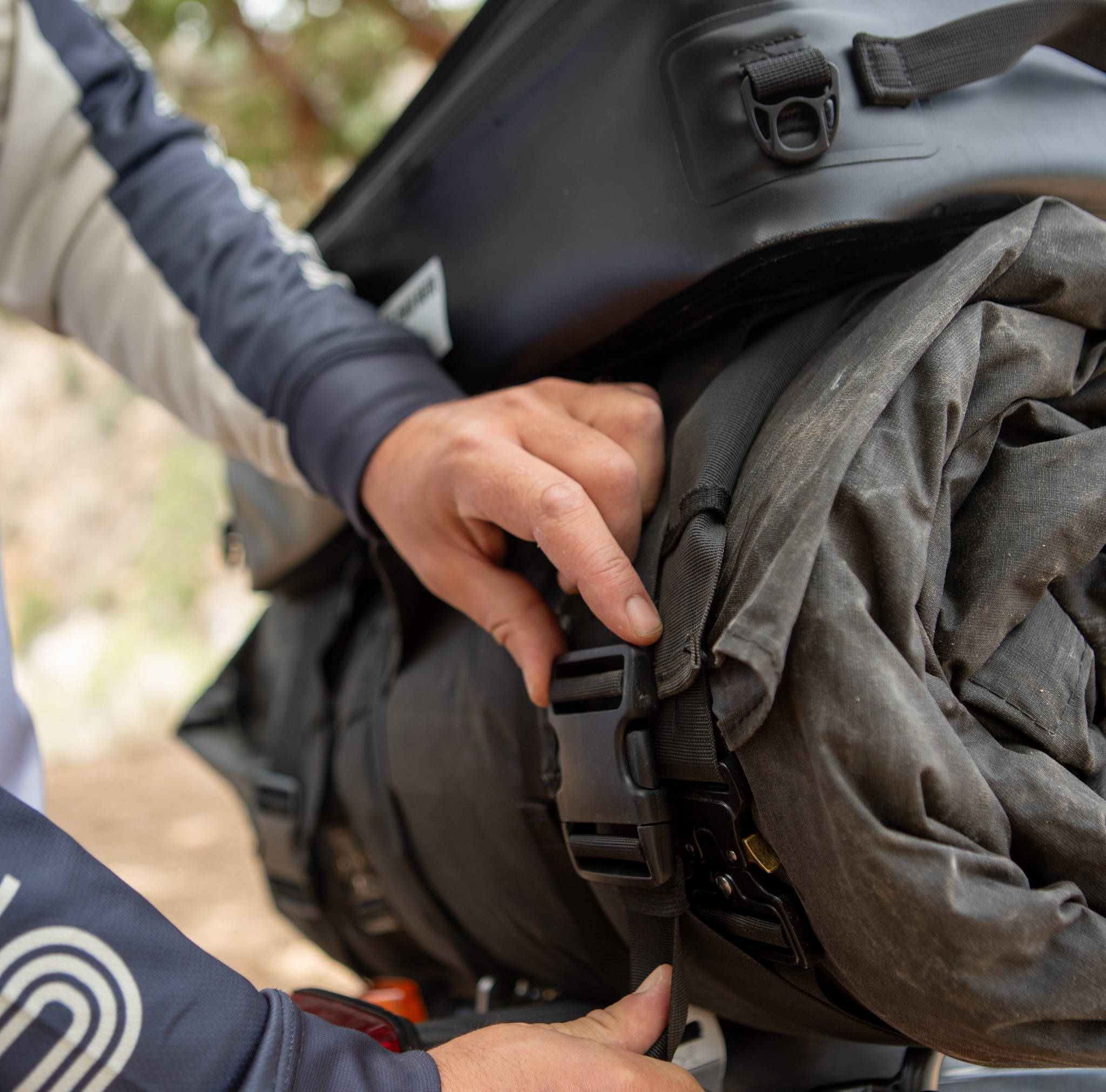 Attaches to a wingman tent with two clips.
We opted for heavy duty plastic rather than our metal clips to avoid the danger of scratching your motorcycle.
Secure to a backseat or rack with multiple attachment options.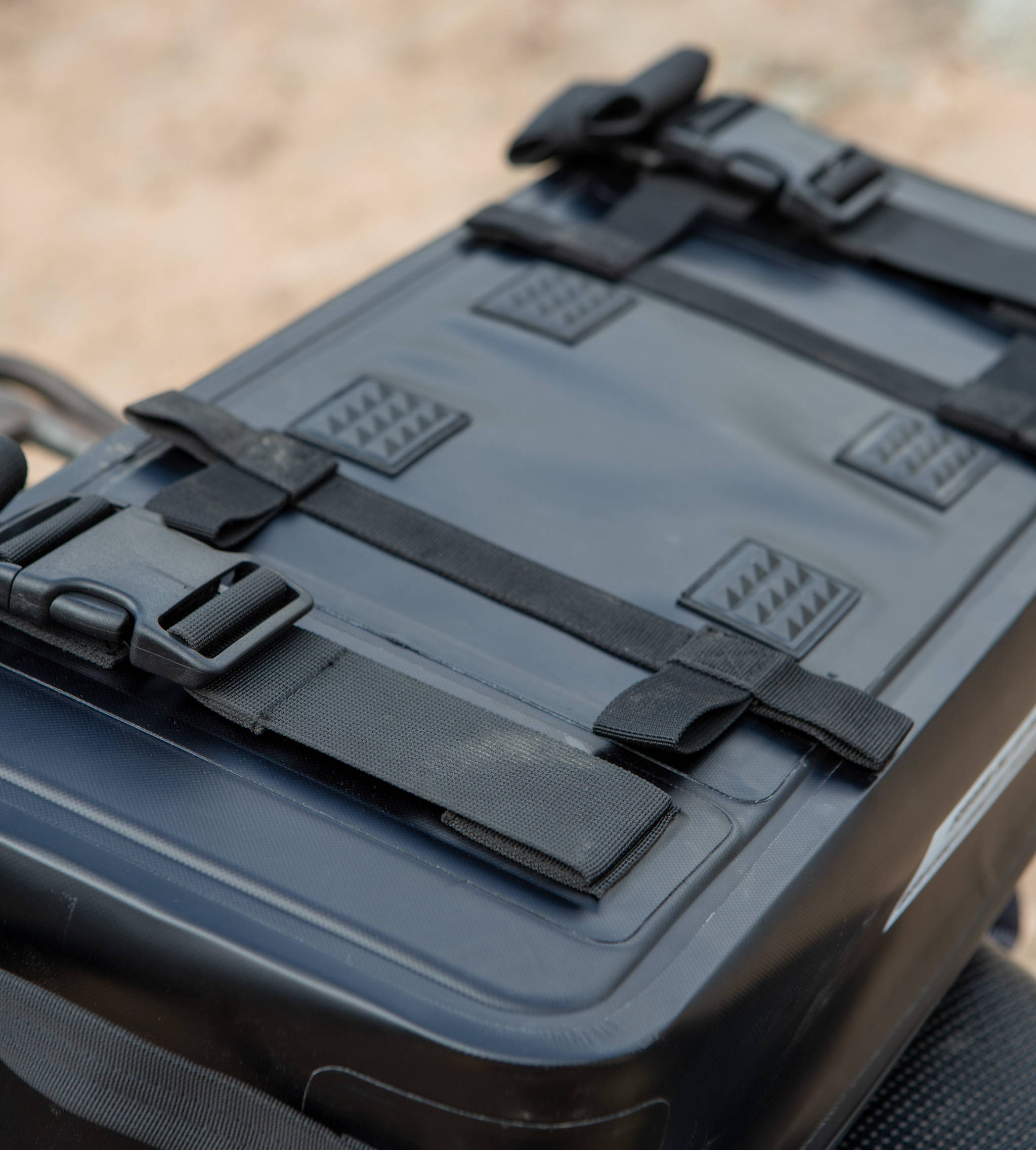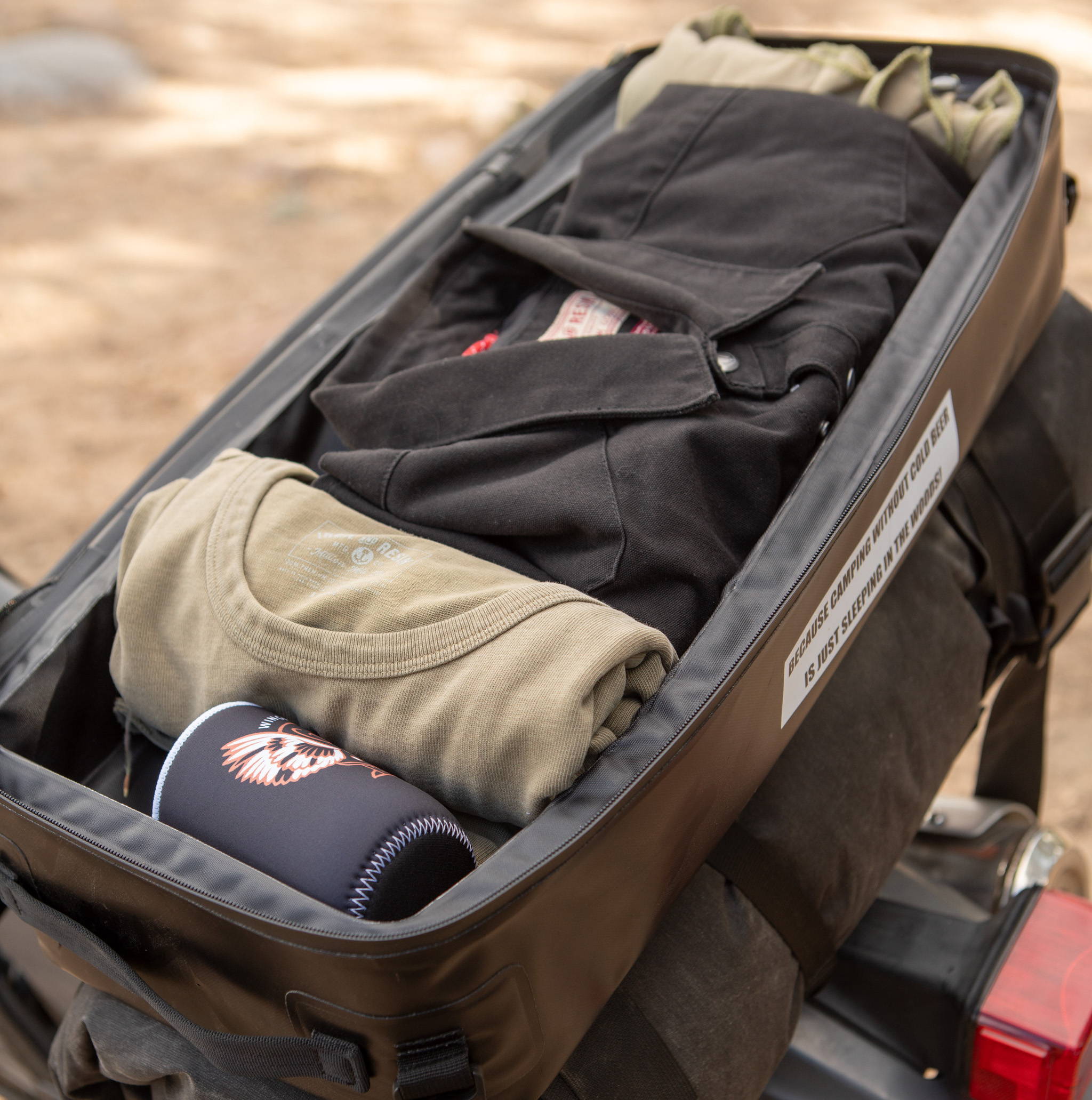 NOT JUST FOR KEEPING BEER COLD
With double the capacity of a standard tank bag. The iceman can also be used as an extra waterproof storage space.
INCLUDES THE BEER NECESSITIES
Wingman branded coozie and bottle opener.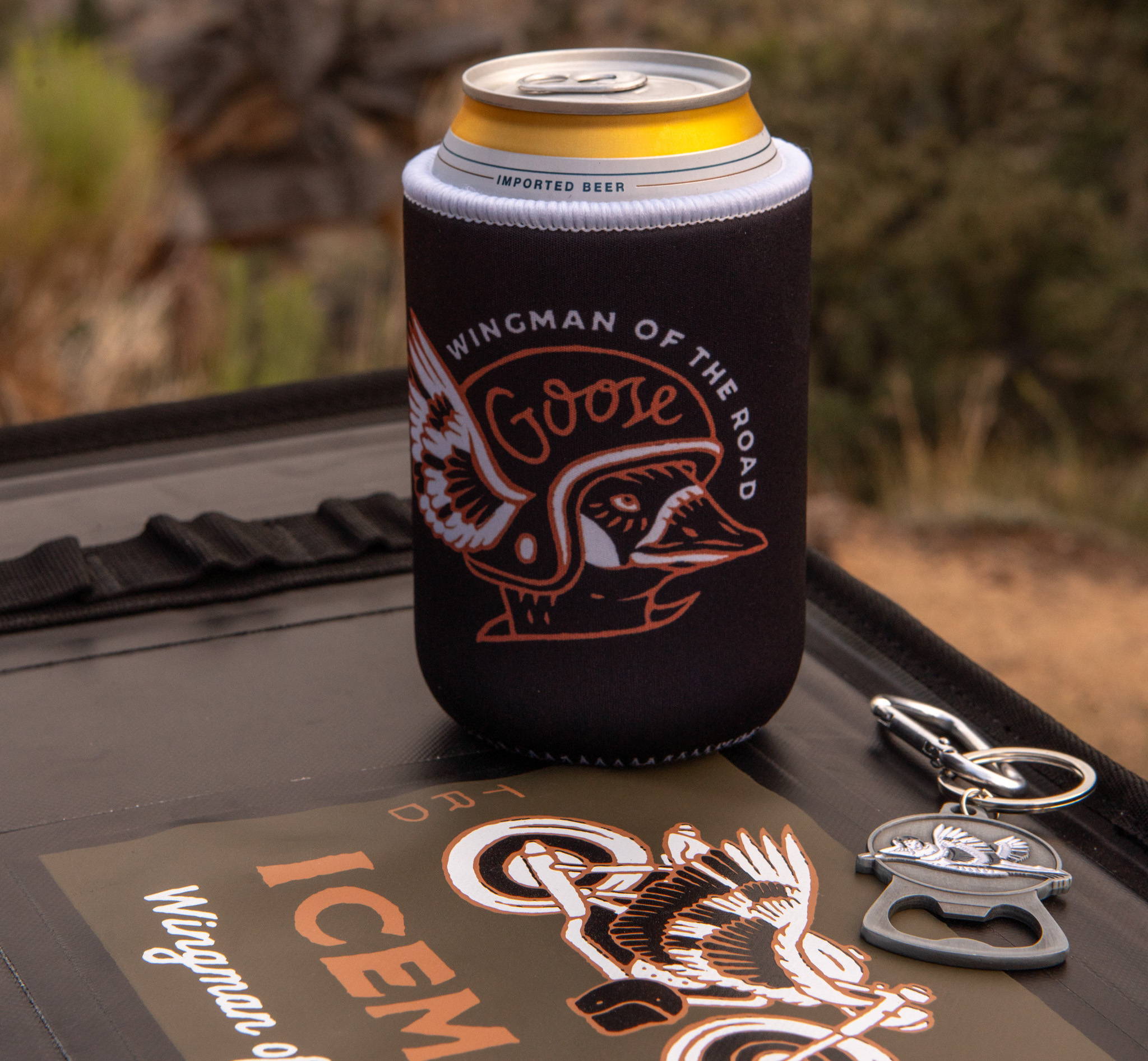 I started with the Goose...
Started with the Goose , camp kitchen , now the the ice man! The gear is awesome well constructed and should last adventures years on the back of the bike . Possibly the best full motorcycle kit on the market today . If you don't own a Wingman product I'd say your missing out unless you think you're an ultra lite backpacker and not a Moto person .
- Corey Danitz
Best Shipping of High Quality Gear Around
I placed my order at 5am on Thursday, and Friday at 3PM, there it was. From England to Utah, USA in that time is insanely fast! The iceman is just as high of quality as the wingman tent, can't wait to use them both for a lifetime.
- Stetson Finlinson
The product (Iceman, along with their other items) lives up to promise. Is thought out in its design & use before being sold. Customer service is excellent.
I have emailed them & spoken several times.
Great company!
- Scott Rosenthal
Everything I've gotten from Wingman of the Road is top quality.
- Kendal Smart