Motorcycle camping solutions designed by bikers, for bikers. We are the creators of the all-in-one motorcycle camping system.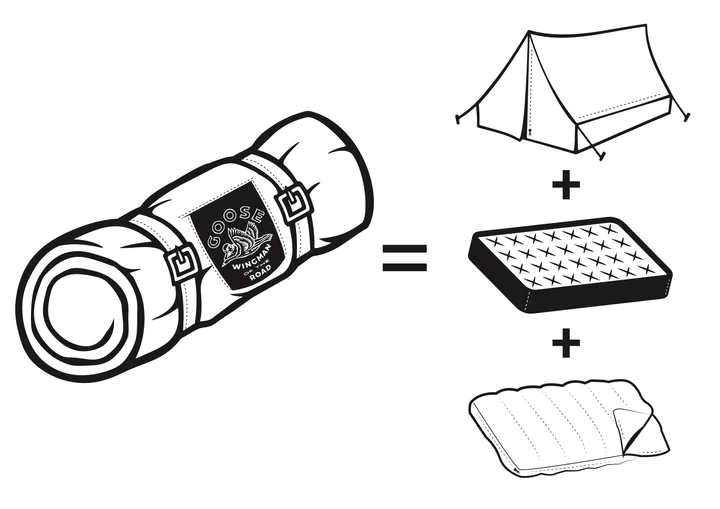 Explore our range of camping systems
Wether you're a lone wolf or 2up adventurer we've got the 3in1 camping system for you.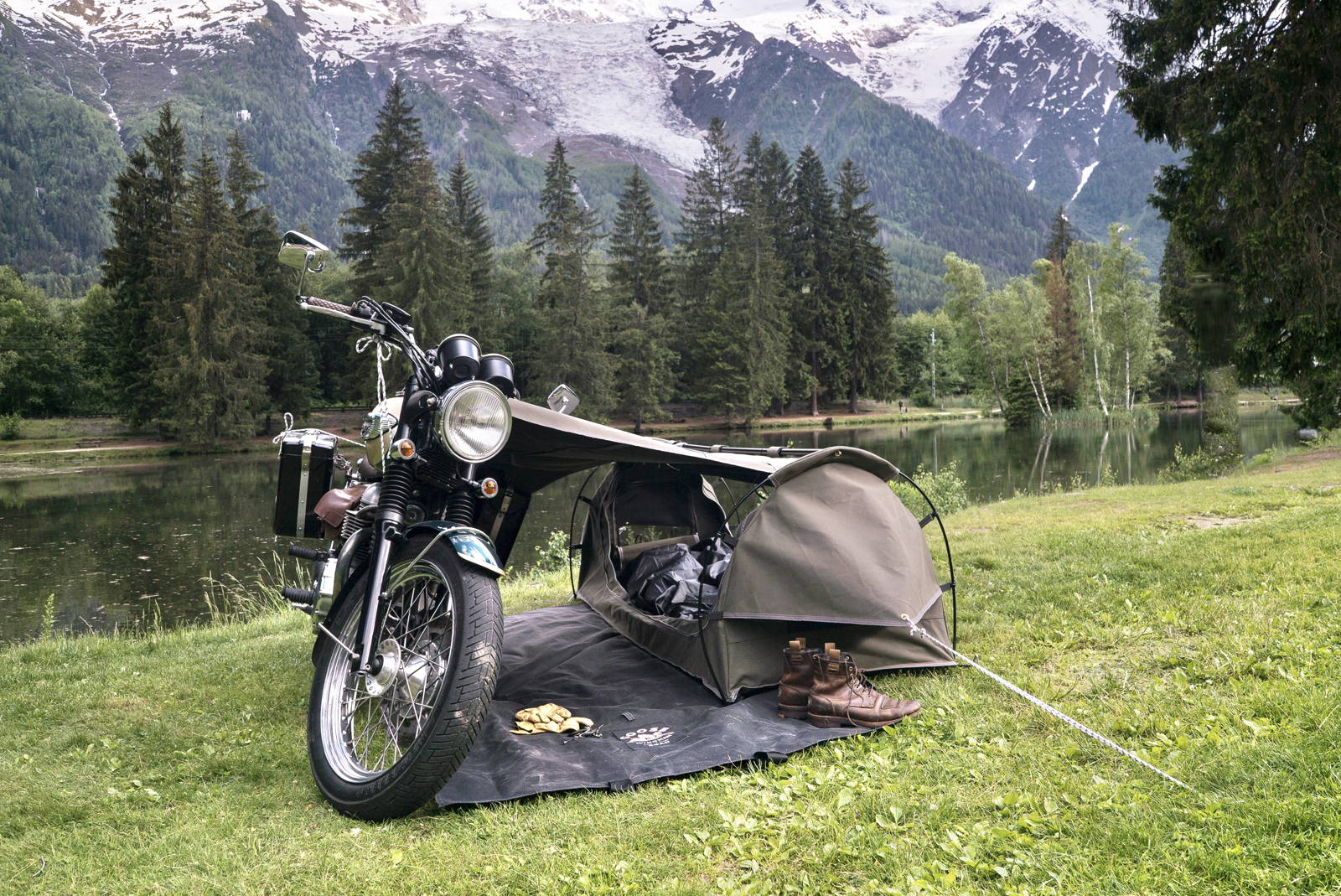 From campfire cooking to keeping your beer ice cold we have everything you need to be adventure ready!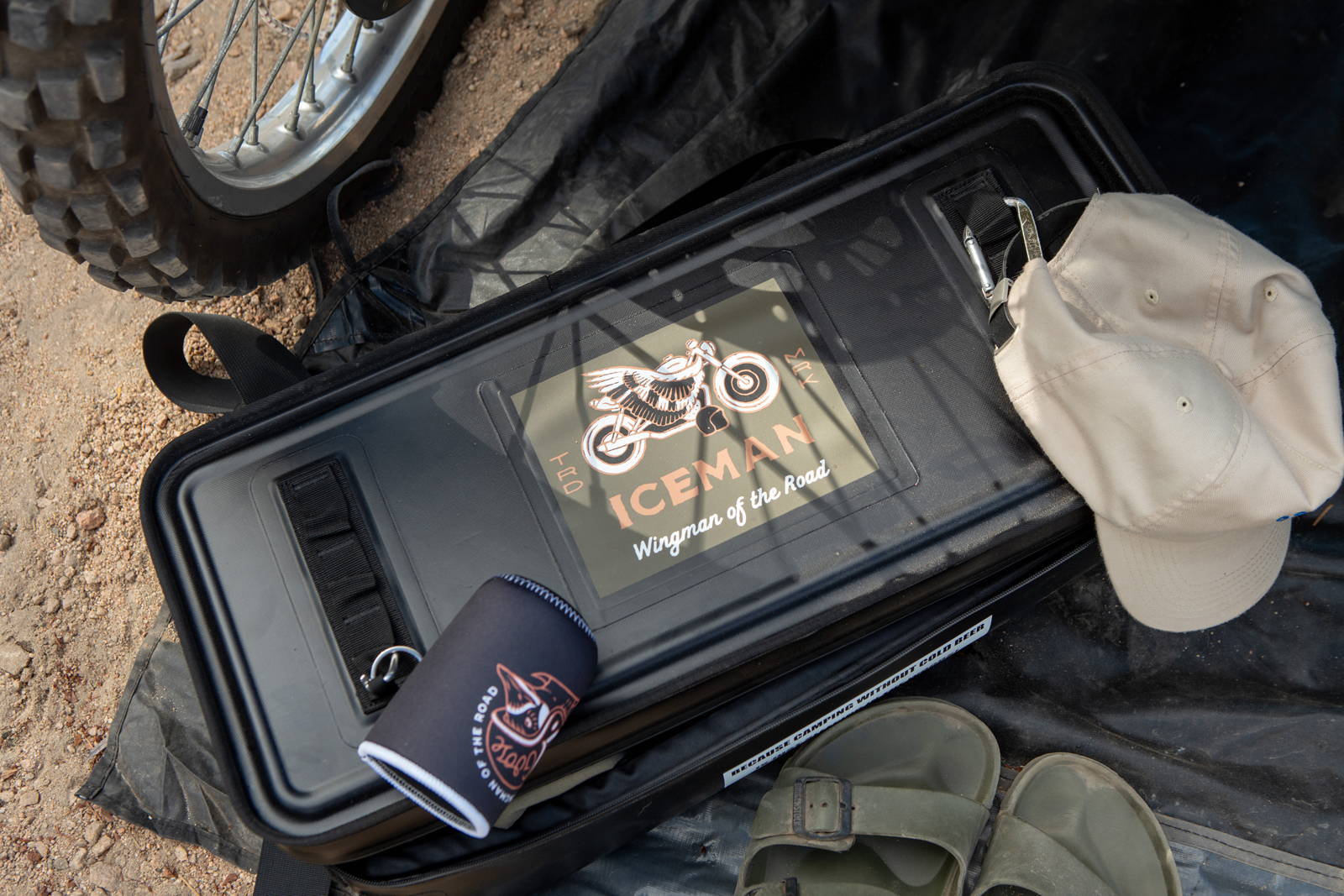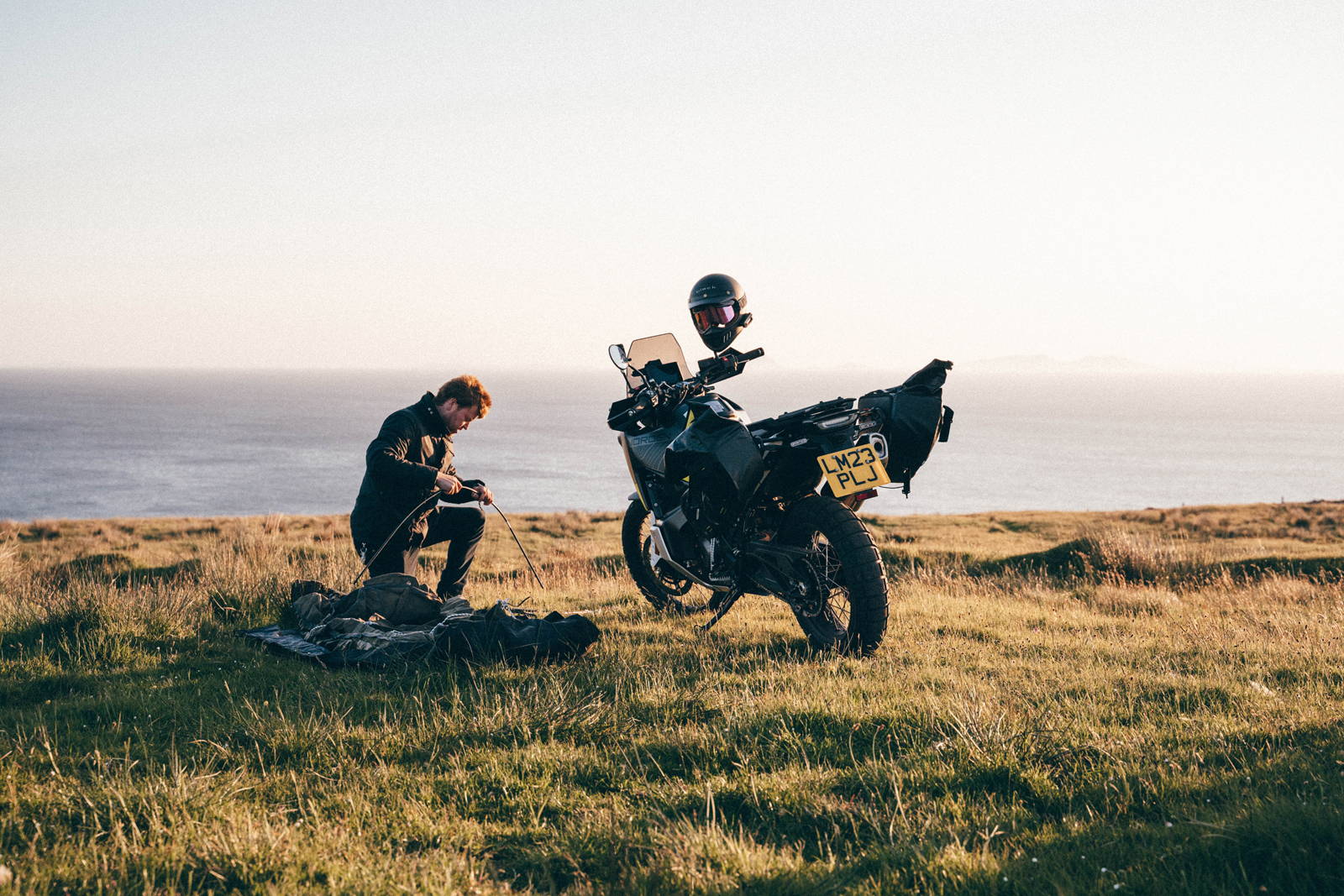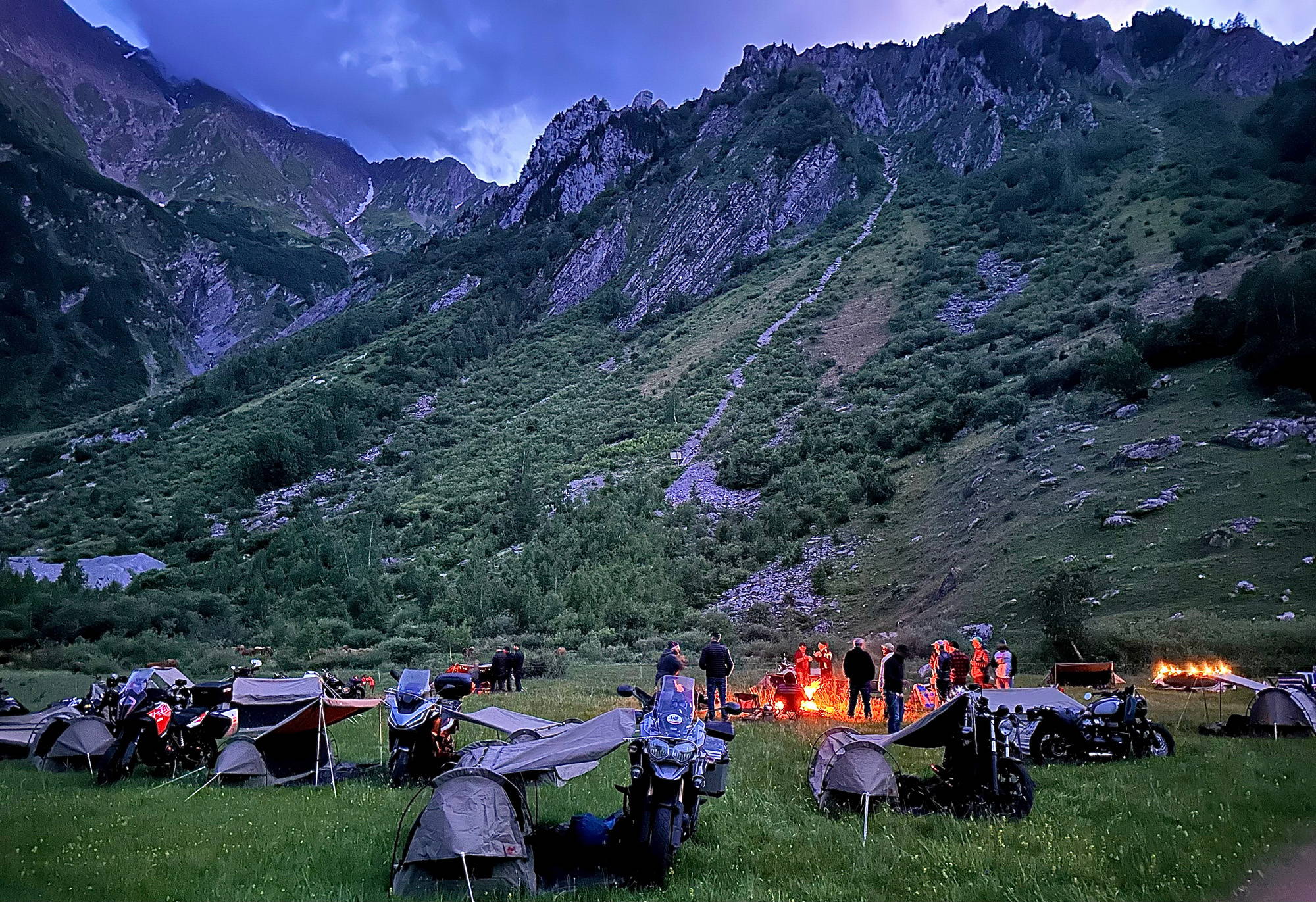 Prepare to chat to everyone at the campsite!
The toucan wingman tent is great. Just got back from a camping trip by the sea in Wales and the tent was comfy for me and the Mrs. The wing of the tent tied to the bike and gave loads more room and shelter for putting the panniers, boots and other cooking gear under. Tried out the wingman kitchen and cooked a decent steak, onions, asparagus and sauteed potatoes using one log chopped up with a mini axe and a few twigs collected on the beach. Its a quality canvas tent and cool design which puts up and down quickly and can be used freestanding so very versatile. Prepare to chat to everyone on a campsite, all came over to ask about it. Fits securely on the back of the xl1000v rear rack using two rok straps, so makes a comfy back rest for a pillion. Top bit of kit!
- Rob
Love the Goose! An amazing indestructible tent with material thats worth every dime. The ventilation is good, there hardly ever is any condensation on the inside which is rare for a one layer tent. On the outside it is extremely waterproof, I once woke up in a puddle one Inch deep and yet I stayed dry inside. Customer support is great too, friendly and helpful in case you ever need spare parts.After about 60 nights out it still looks like brand new.

- Tobi
Great service and a fabulous product. Absolutely 'fit for purpose' as a motorcycle camping system. Easy to put up and take down... 5-7 minutes. Very comfortable and with the fly screens I slept under the stars without any mozzie issues. The built in sleeping bag and foam mat worked great... no need to fear punctures/ losing air as sometimes occurs in inflating mats. I'm looking forward to many more nights under the stars.

- Steve
I know of no other motorcycle camping system that is made by bikers for bikers and not by some corporate company. The customer service I received was thoughtful, personal and I felt like I was talking to a buddy I met at a group ride. Fits on the back of my Bonneville T100 with just two straps.

- James
We are proud to have been featured in...