When we first met the guys from Iron and Resin it was at their event the "hooligan hoedown" in Bandit Town, California. After a few cold ones, we soon realised that our two brands shared a lot of the same ideals.
Along with our mutual passion for outdoor adventures, it became clear that we were both on a mission to build products that last. Using materials that are meant to be worked hard and can still be passed on to the next generation.
The cowboy, the quintessential symbol of the American frontier. Rarely seen without a bedroll on the back of his horse. To us this image conjures up feelings of freedom, adventure and a connection to nature.
Both brands share a love of the old west and all the style, practicality and craftsmanship that comes with it. The "I&R wingman" is the perfect companion no matter your horse power.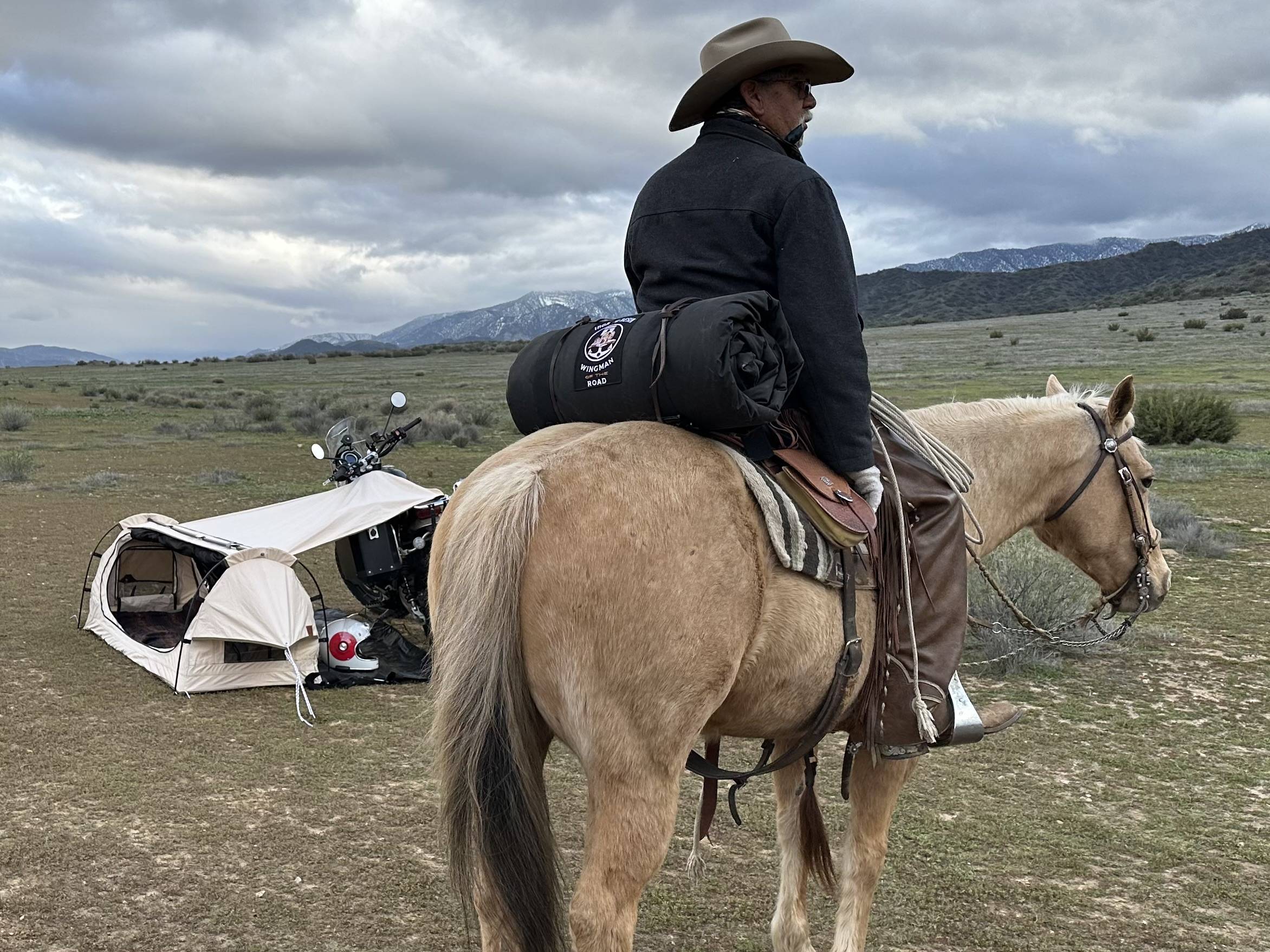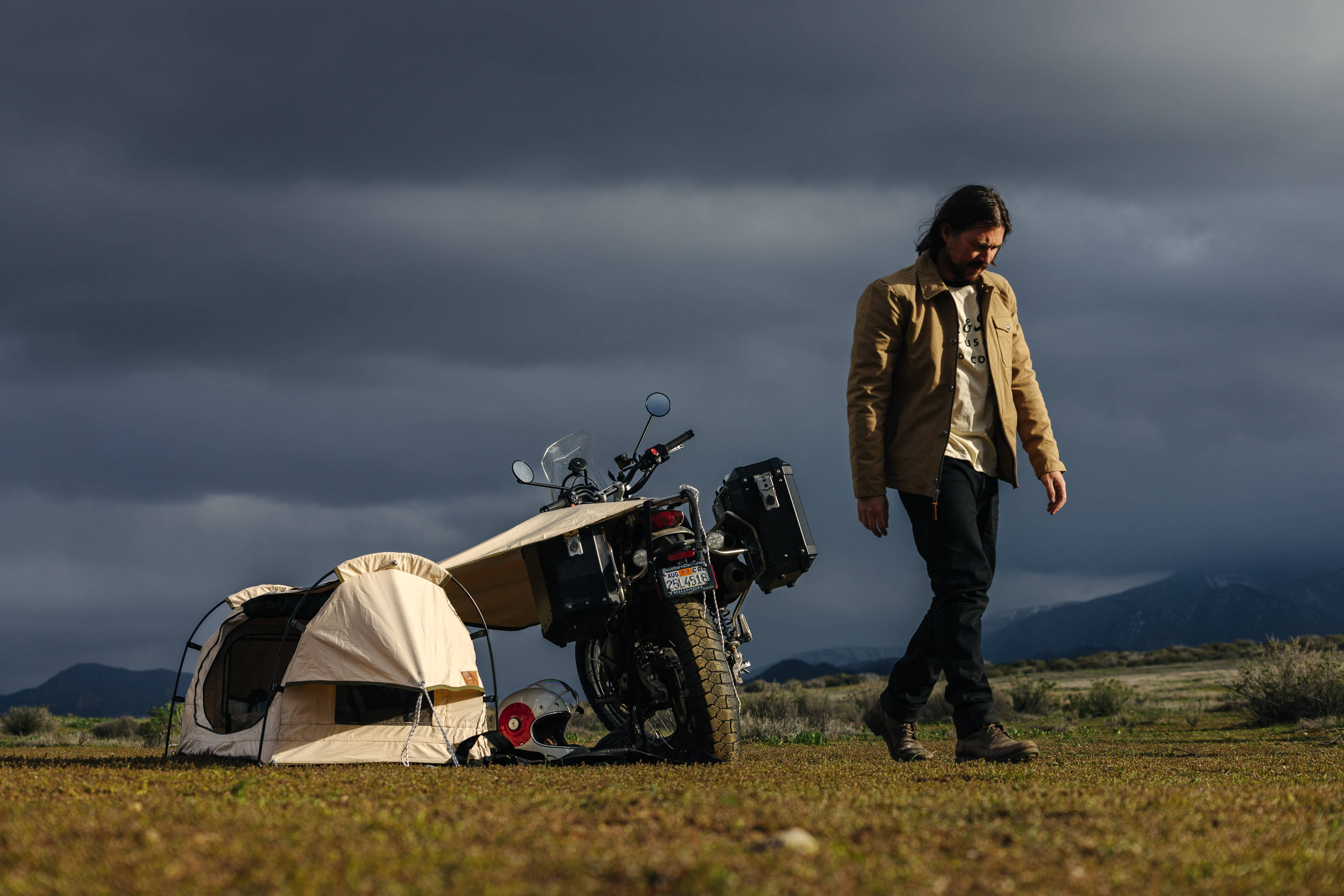 Whilst still providing adequate protection from the elements, we chose a slightly lighter weight canvas in this model to reflect Californian climates. We did not dye the canvas keeping it raw and natural. This gives it a light sand appearance allowing it to blend in perfectly to a dusty canyon backdrop.
Instead of a sleeping bag we have added a little luxury and integrated a signature Iron & Resin piece. A traditional Navajo print blanket constructed of Jacquard flannel with a warm sherpa interior. The massive 2.5m squared blanket can easily be zipped apart from the foam mattress to use separately. Perfect for around the campfire or even on the sofa at home.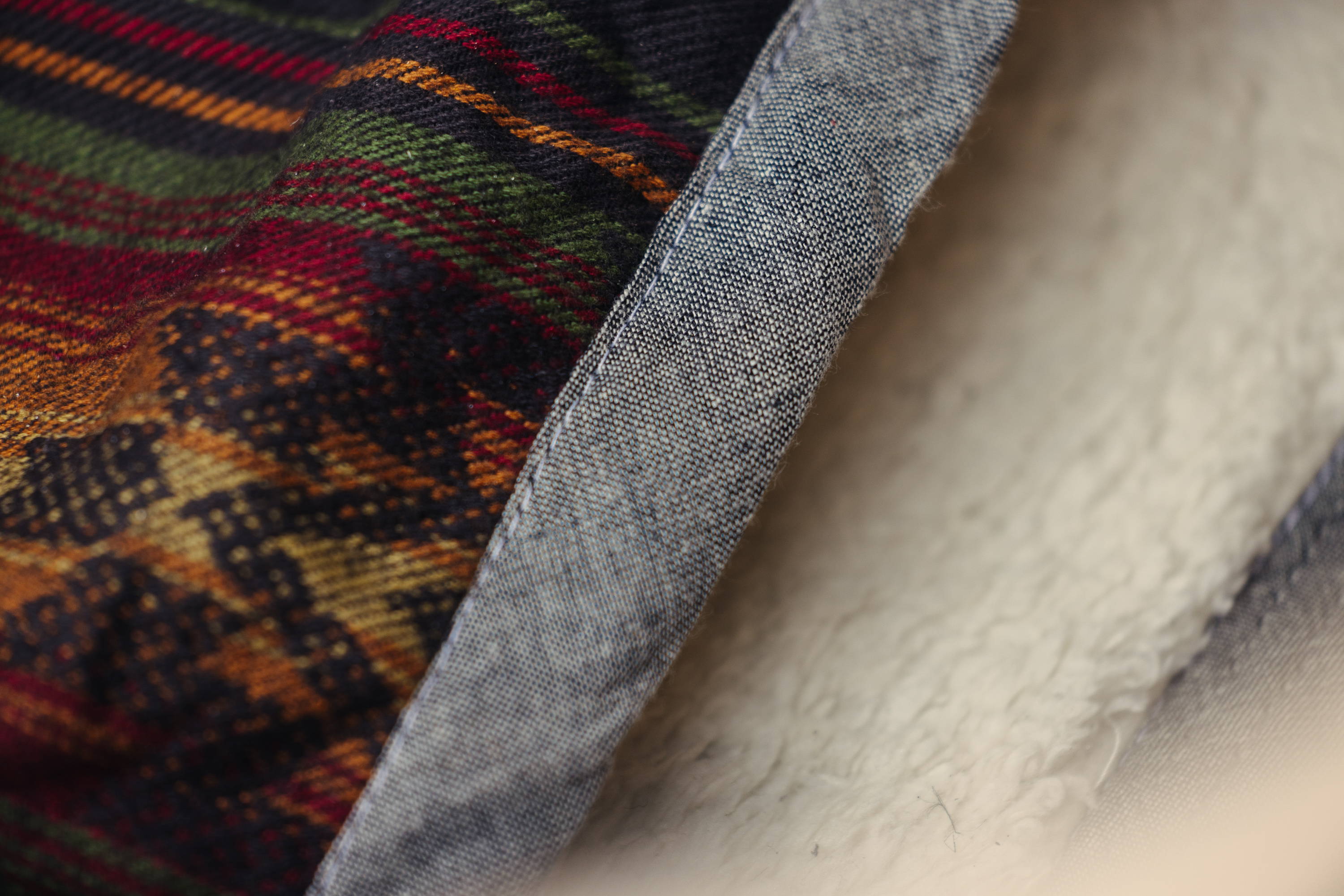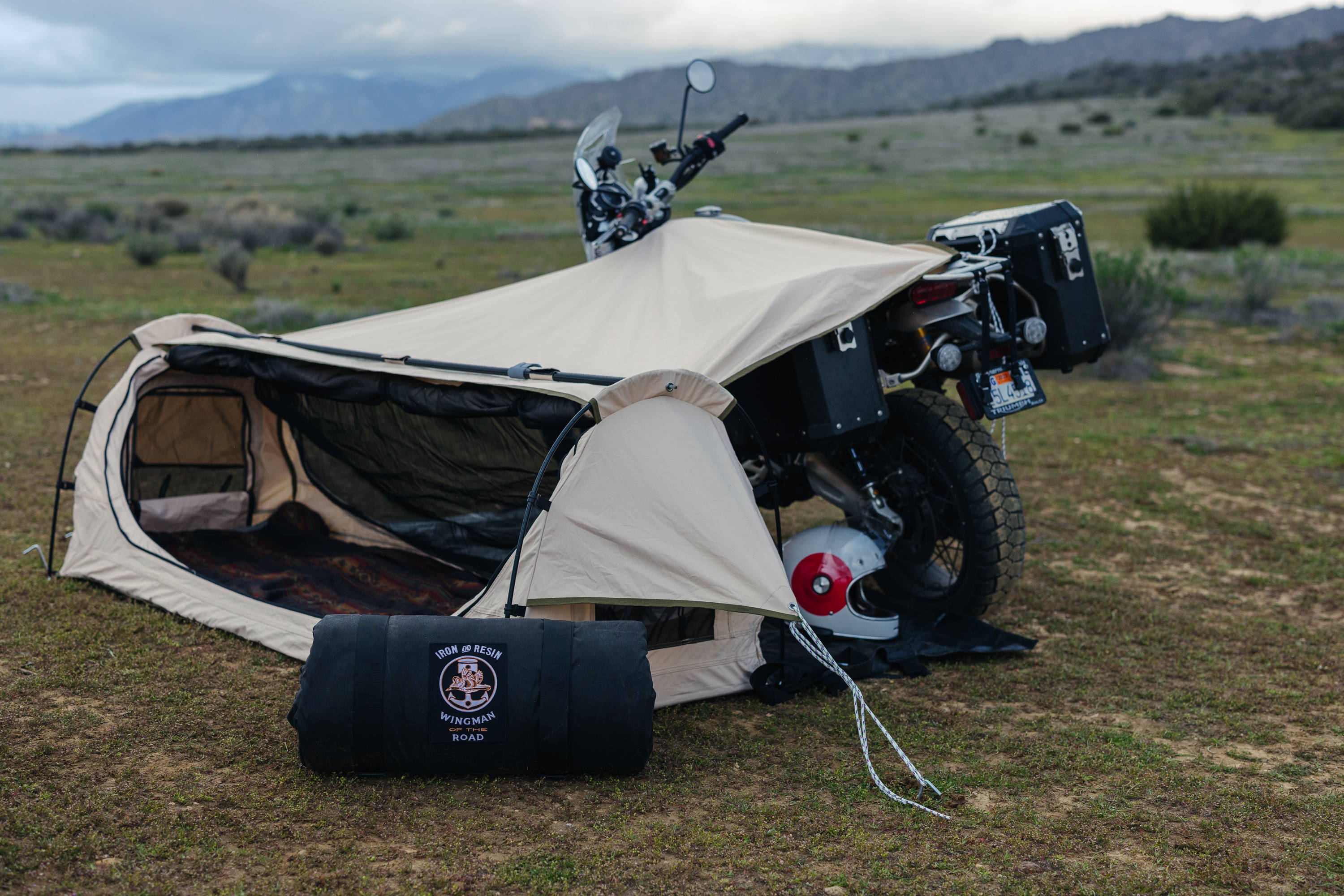 Being motorcycle specific is what makes us unique. We are avid two wheel traveler's that designed the perfect camping system for ourselves, it was a bonus that other people liked it too. 3 in 1, roll in roll out, helmet hooks, a porch shelter for your gear, all the same features that made the goose successful are here in this model.
Length: 200cm
Width: 75cm
Height: 70cm
Wing length: 125cm
DIMENSIONS WHEN ROLLED UP
Length: 63cm
Width: 34cm
Height: 34cm
Weight: 10kg
Explore the Collaboration
Learn to set up your I&R Goose