Introducing the Road Kitchen
Focused on using the best materials possible not the lightest, we've created the ultimate cooking set for motorcycle camping.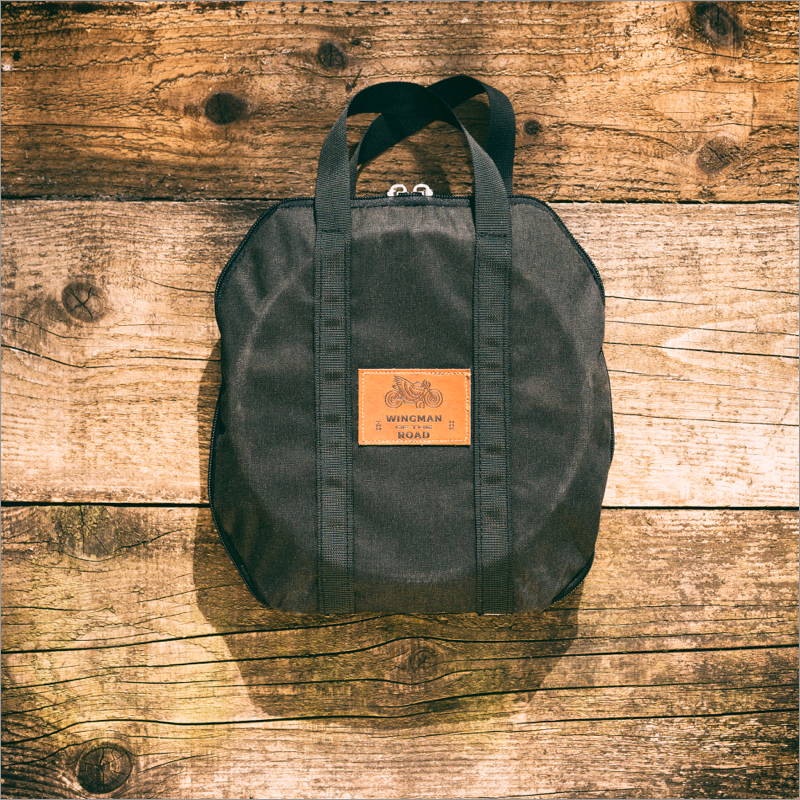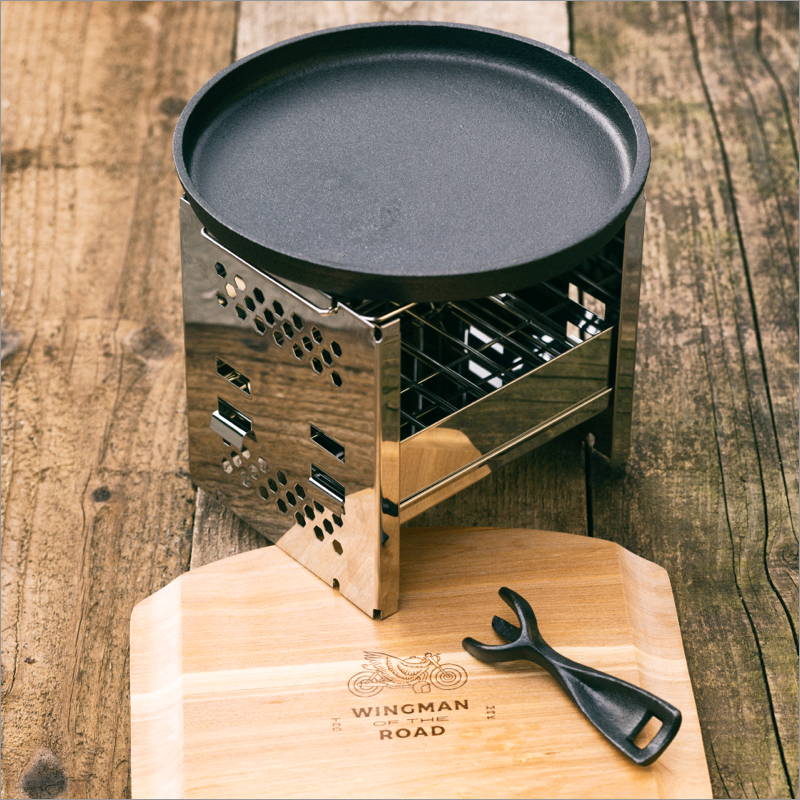 Flat pack Stove

Cast iron pan and handle

Wooden chopping board / lap table

Canvas travel bag
Dimensions: 27xm x 29cm x 6cm
Weight: 3.5kg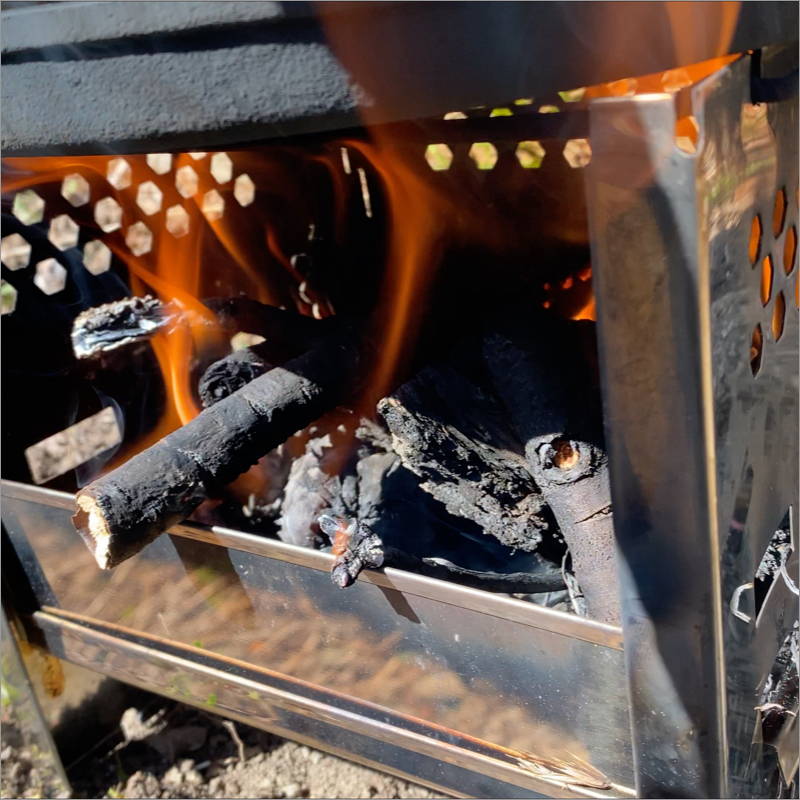 Flat pack organically fuelled stove
Anti- corrosive, high grade stainless steel wood burning stove. Ditch the single use gas canisters and convert to cowboy cooking. Use twigs, wood, bark, pine cones, coal or kinderling to get the flames roaring. The ventilated stove design makes it easy to start and keep the fire burning.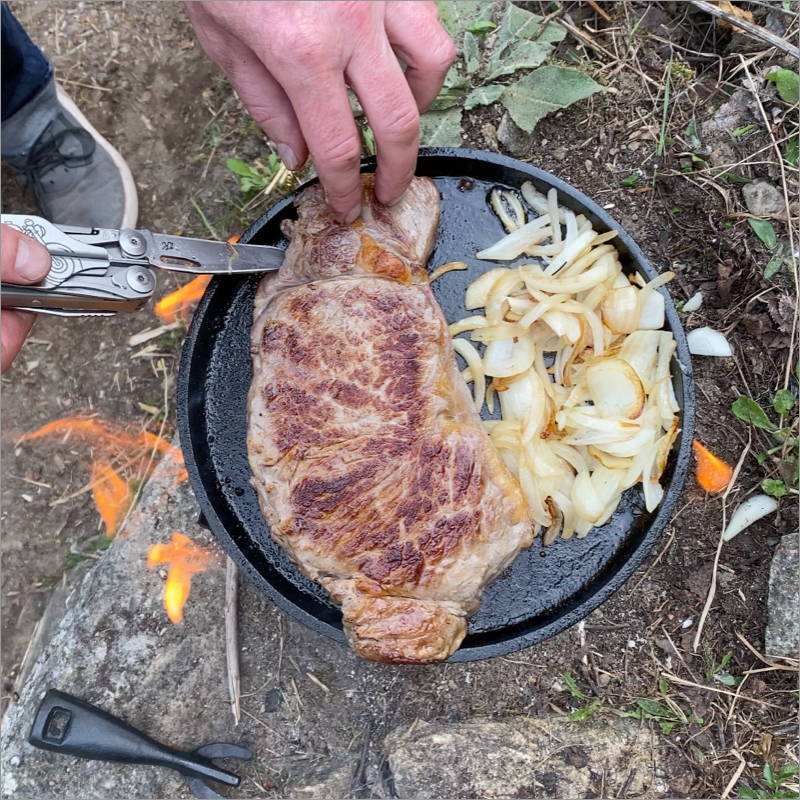 Cooking with cast iron on an open flame is an experience like no other.
The more you use it the more the cast iron will become seasoned adding to its durability and non stick qualities. There are top restaurant chefs in the orient that simply rinse their cast iron and pass down to the next generation! Look after this pan and it will be the only one you'll need.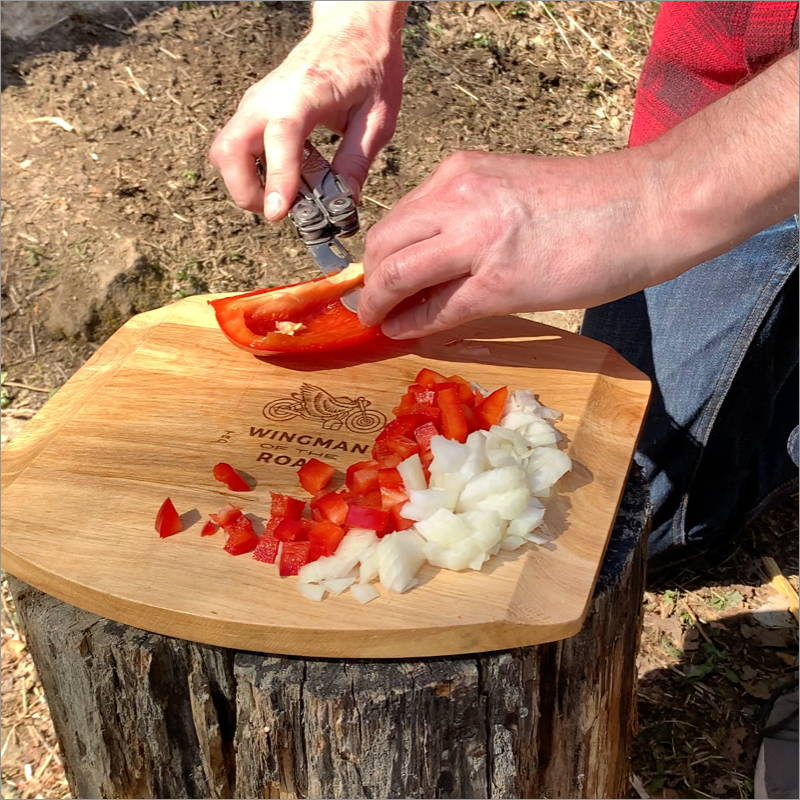 The road kitchen includes everything you need and nothing you don't.
The solid wood chopping board doubles up as a lap table. There is a cut out in the wood on the opposite side to perfectly fit the pan into. Meaning you can rest the wood on your lap and eat off the iron as a dinner plate.
Get yourself the ultimate cooking set for motorcycle camping.

Caring for your Road Kitchen
Seasoning your cast iron and caring for your road kitchen
Try one of our custom Road Kitchen Recipes
Checkout our specialised Road Kitchen recipe book created by Wingman Chef Jonno!
Click to explore a recipe below: